NSW Country Rugby Union Championships 2017
We held at the regional Stadium in Port Macquarie on Saturday the 29th and Sunday the 30th of April 2017
to fields were used to capture the weekend. Port Media was hired to film the games. These games will be made available to the general public in the next few days.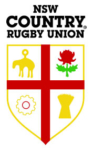 Please Note : Games on Field 2 on Sunday were not filmed on Saturdays Games were filmed on Field 2 We do appologise but we were not commissioned to film the second field on the second day.
This page is still under construction All orders will be available from this page. so please book mark us and get back to us over the next day or two to place your orders.
The Following Videos will be published to our Yourtube Channel and will be available to watch as they are uploaded . The links to each game will appear below.  All of the Final Games filmed on Field 1 of the two Day weekend will be available on DVD Video. and can be ordered by the form at the bottom of this page.
Country Rugby Championship Games Online 
Saturday 29th April
Womens Pool 1
Womens Pool 2